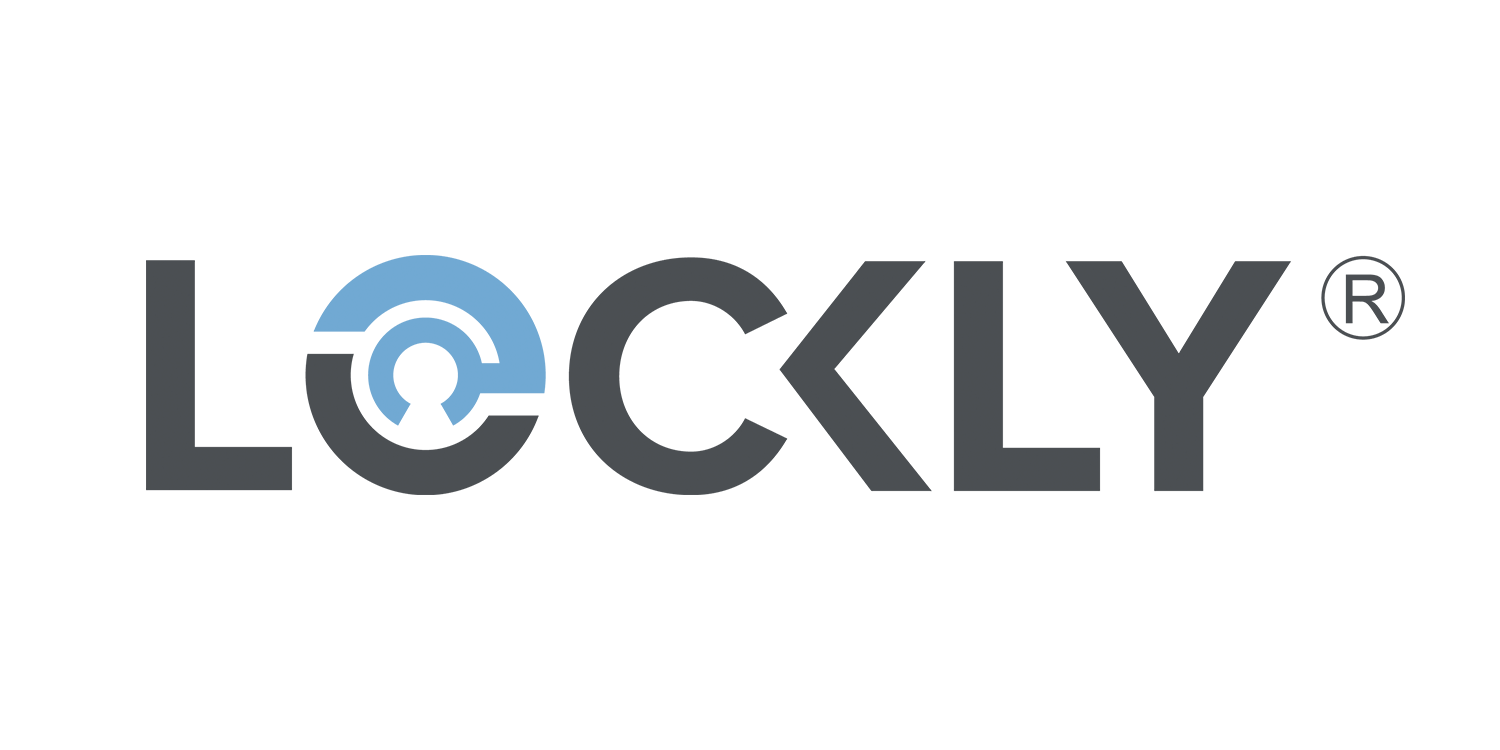 world's most advanced smart lock
AUTHORIZED DEALER AGREEMENT 
PLEASE READ THIS AUTHORIZED DEALER AGREEMENT ("AGREEMENT") BEFORE ACCEPTING. BY CLICKING "ACCEPT" TO THIS AGREEMENT, "YOU" AS A LOCKLY BRAND OF PRODUCTS ("PRODUCTS") DEALER CONSENT TO BE BOUND BY THE TERMS AND CONDITIONS OF THIS AGREEMENT. IF YOU DO NOT OR CANNOT AGREE TO THE TERMS CONTAINED HEREIN, DO NOT ACCEPT THIS AGREEMENT. BY CLICKING "ACCEPT", YOU ACKNOWLEDGE THAT YOU HAVE READ AND ACCEPT THE TERMS AND CONDITIONS OF THIS AGREEMENT IN ITS ENTIRETY. 
The parties to this Agreement are PIN Genie Inc. dba LOCKLY ("LOCKLY") and DEALER. The "Effective Date" of this Agreement shall be the date LOCKLY notifies DEALER that LOCKLY has accepted this Agreement and approved DEALER's application to be an authorized DEALER. DEALER's authorized dealer certification and welcome kit materials are set forth in the confirmation email to be sent by LOCKLY to DEALER once DEALER's application is approved and accepted by LOCKLY.
1) MAP ComplianceAuthorized Dealer is required to comply with our MAP policy as stated on the LOCKLY Distribution Price List. Other promotional discounts are to be mutually reviewed and be pre-approved by LOCKLY. Most Products are serialized. Any MAP and sell channel violation will be tracked down.
2) Shipping PoliciesOrders will typically be delivered within a week from our MSP warehouse by LOCKLY preferred courier or trucking companies. Free shipping options are available for orders reaching our MOQ, with the exceptions of delivery requests outside the continental US: Alaska, Hawaii and Puerto Rico. "Ship To Address" must be correct on the New Credit Application Form. LOCKLY will not be responsible for any parcel returned to us due to error on the shipping address.
3) Authorized Dealer Account RestrictionsAuthorized Dealer is not authorized to resell LOCKLY products on Amazon, Unauthorized Retail Stores or their respective online channels. In the event Authorized Dealer creates a social media account, or otherwise registers a social media account, that uses a trademark, mark, domain name or tradename similar to that of Seller, such social media account will be the property of Seller, Authorized Dealer hereby assigns to LOCKLY all right and title therein, and upon request by LOCKLY, Authorized Dealer will execute all documentation in order to establish LOCKLY's ownership.
4) Authorized Dealer Obligations
   4.1 Commit to supporting LOCKLY product and technology trainings, becoming and actively communicating via LOCKLY provided merchandise (branded elements) that you or your end clients are a LOCKLY Authorized Dealers.
   4.2 Provide LOCKLY with a quarterly forecast and commit to minimum monthly sell through reporting, with the preference of weekly sell through numbers. With a yearly forecast commitment, LOCKLY will provide a VIR (Volume Incentive Rebate) based on mutually agreed upon sales goals. 
   4.3 Agrees to a quarterly business review meeting to determine training schedules, merchandising needs, supportive resources, sales performance, product roadmaps and establishing KPI's. 
   4.4 Authorized Dealer undertakes to avoid any activity, which to its knowledge is detrimental to LOCKLY's interest, reputation and good will and to use its best endeavors to promote the goodwill of LOCKLY.
5) Marketing Obligations5.1 LOCKLY will provide marketing and product materials via our shared Dropbox or Dropbox Access.5.2 Additional promotional materials, parts and free merchandising items are available for ordering5.3 LOCKLY is open to reviewing optional sales promotions & activities, with respects to driving results for the ongoing partnership and mutually agreed upon campaigns5.4 Quarterly collaborative review of marketing efforts to ensure the companies are mutually aligned with current messaging, assets and desired & agreed upon marketing vehicles 
6) Returns and Refund PoliciesFor manufacturing defects, Authorized Dealer can file a RMA with the following requested details: Serial Number, reasons for return, photos and/or video in combination with the application of a request for RMA credit. A credit memo will be used against the next order.
7) Miscellaneous
   7.1 This Agreement shall commence on the Effective Date and shall continue in full force until terminated as set forth herein. This Agreement may be terminated by either party, with or without cause, with 30 days' prior written notice to the other party, or immediately by LOCKLY if Authorized dealers breach any provision under this Agreement or any Program.
   7.2 In the event of the termination of this Agreement for any reason, all rights granted to Authorized Dealers shall terminate, and Authorized Dealer shall immediately discontinue all marketing and distribution of products purchased from LOCKLY.
   7.3 Confidential Information - Confidential Information means all information disclosed, directly or indirectly, by LOCKLY to the Authorized Dealer in (i) tangible form and which is designated "Confidential", "Proprietary", or "Trade Secret"; (ii) disclosed orally, and summarized in writing as "Confidential", "Proprietary" or "Trade Secret", and delivered to Authorized Dealer within thirty (30) days of disclosure; or (iii) which by the nature of the information and the circumstances of the disclosure, Authorized Dealer should reasonably infer to be confidential or proprietary.Confidential Information does not include information which: (a) is or becomes generally known through no fault of the Receiving Party; (b) is known to Authorized Dealer at the time of disclosure, as evidenced by Authorized Dealer's records; (c) is hereafter furnished to Authorized Dealer by a third party as a matter of right and without restriction on disclosure; or (d) is independently developed by Authorized Dealer without use of or reference to LOCKLY's Confidential Information. Authorised Dealer agrees that LOCKLY's Price Lists, discounts and discounting practices, Special Benefits, Documentation, software, Product roadmaps, and statements of Product direction are all deemed to be LOCKLY's Confidential Information under this Agreement. Authorized Dealer will use a reasonable degree of care to maintain all Confidential Information of LOCKLY in confidence, and neither party will disclose to any third party nor use Confidential Information of LOCKLY for any unauthorized purpose.Authorized Dealer may only disclose Confidential Information (1) to its employees and representatives that have a need to know to accomplish the purposes of this Agreement and each of whom are bound to protect the Confidential Information from unauthorized use and disclosure under the terms of a written agreement with terms as protective of the Confidential Information as those set forth in this Agreement; and (2) in response to a valid order of a court or other governmental body or as otherwise required by law to be disclosed, provided Authorized Dealer gives sufficient notice to LOCKLY to enable LOCKLY to take protective measures. Except as otherwise expressly set forth in this Agreement, no rights or licenses to intellectual property in Confidential Information is granted by either party under this Agreement, whether express, implied or otherwise, to the other party. The obligations imposed on Authorized Dealer shall survive until such time as the Confidential Information of the LOCKLY becomes publicly available and/or made generally known through no action of Authorized Dealer. All Confidential Information will be returned immediately to LOCKLY, or destroyed, after Authorized Dealer's need for it has expired or upon request of LOCKLY or termination of this Agreement. Each party agrees that any violation of these confidentiality provisions will cause irreparable injury to the other party entitling the other party to injunctive relief or other equitable relief, in addition to, and not in lieu of, any other remedies such party may be entitled to. The disclosure of Confidential Information will be governed by this Agreement, which supersedes any previous confidentiality or nondisclosure agreement executed by or on behalf of the parties. Any such Confidential Information will be treated as if it were disclosed under this Agreement as of the date of such exchange.7.3 Authorized dealer shall defend, indemnify and hold harmless LOCKLY from and against any and all suits, infringement, legal proceedings, claims, demands, damages, liabilities, losses, fines, penalties, costs and expenses including reasonable legal fees.
   7.4 Authorized dealer shall provide customer service & deal with complaints and similar events in an efficient and appropriate way which conforms to the repute LOCKLY and their Products.
   7.5 Information, Images and Photos - All logos, images, terms, policies and product information are the property of LOCKLY Inc. and cannot be copied or distributed without the express written consent of the company. To obtain permission, please email ProOrders@lockly.com
   7.6 Privacy – LOCKLY shall comply with our Privacy Policy and shall not disclose any personal information to external organizations except for the purpose of fulfilling your order.
   7.7 Severability. If any part of this Agreement is found to be unenforceable, the remainder shall continue in full force and effect and the unenforceable provision shall be reformed so as to give maximum legal effect to the intentions of the parties as expressed herein.
   7.8 Waiver. The failure of any party to enforce any of the terms and conditions of the Agreement shall not constitute a waiver of that party's right thereafter to enforce each and every term and conditio7.9 Applicable Law - All purchases, and these terms and conditions are in accordance with the laws of CA, USA.