LOCKLY SECURE LUX
 PGD829 MORTISE EDITION
DESIGNED FOR COMMERCIAL APPLICATIONS
The Lockly Secure Lux is our most advanced smart lock and allows access in multiple ways. Like the Secure Plus, you're able to access the lock with your stored fingerprint, Bluetooth enabled phone through the Lockly app, a physical key, as well as a RFID tag. 
Secure Touch Screen

Unlike other static keypads where the numbers are always the same, Lockly™ is powered by PIN Genie and ensures that the digital keypad display is unique every time someone approaches your door.  While your access code remains the same, the location of the numbers shuffle, making it hard for prying eyes to guess the correct code.  
Multi Access
Unlock the lock with your Bluetooth connected app, physical key, your fingerprint, or even a RFID card. Security is our utmost importance and we strive to provide secure access. 
3D Fingerprint Sensor

A capacitive fingerprint reader is used to scan your fingers.  Unlike other similar scanners, the Lockly smart lock can only accept the original fingerprint scanned, preventing the use of lifted prints.  
This also results in speed and accuracy, granting access to up to 99 fingerprints in a split second.
Auto-Lock & Privacy Mode
The Secure will automatically lock the door after a pre-determined time frame as well as after you enter the door giving you peace of mind that you are safe and secure.
A simple switch enables a do-not-disturb feature, to disable the access keypad and digital access from outside. Open only with your physical key.
Optional Features (PGH200 Added)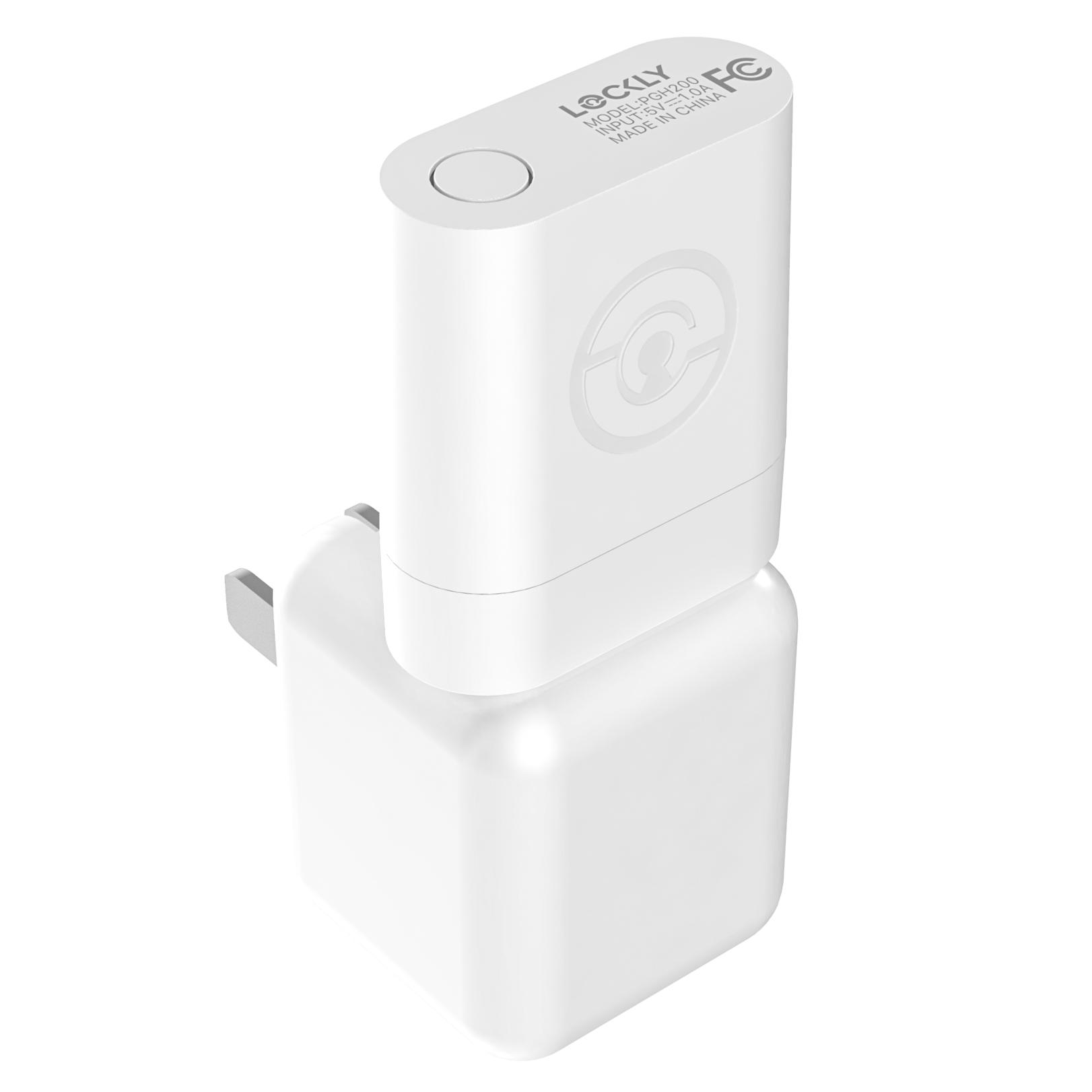 Lock, unlock, and monitor your smart lock remotely, whenever, wherever. The 802.11 Wi-Fi enabled hub connects seamlessly to your smart lock and app, and provides live updates whenever you need them.
Includes Wireless Door Sensors
No more worries wondering if your door was shut when you locked your door.  Included is a set of wireless door sensors can provide accurate information on the status of your door. Whether it's securely shut or still open.

View our Installation and User Guide to see if it works for you.