 FAST AND EASY 
CUSTOMER SERVICE FREE SHIPPING TO UNITED STATES 100% SATISFACTION GUARANTEED UNIVERSAL FITMENT TO MOST DOORS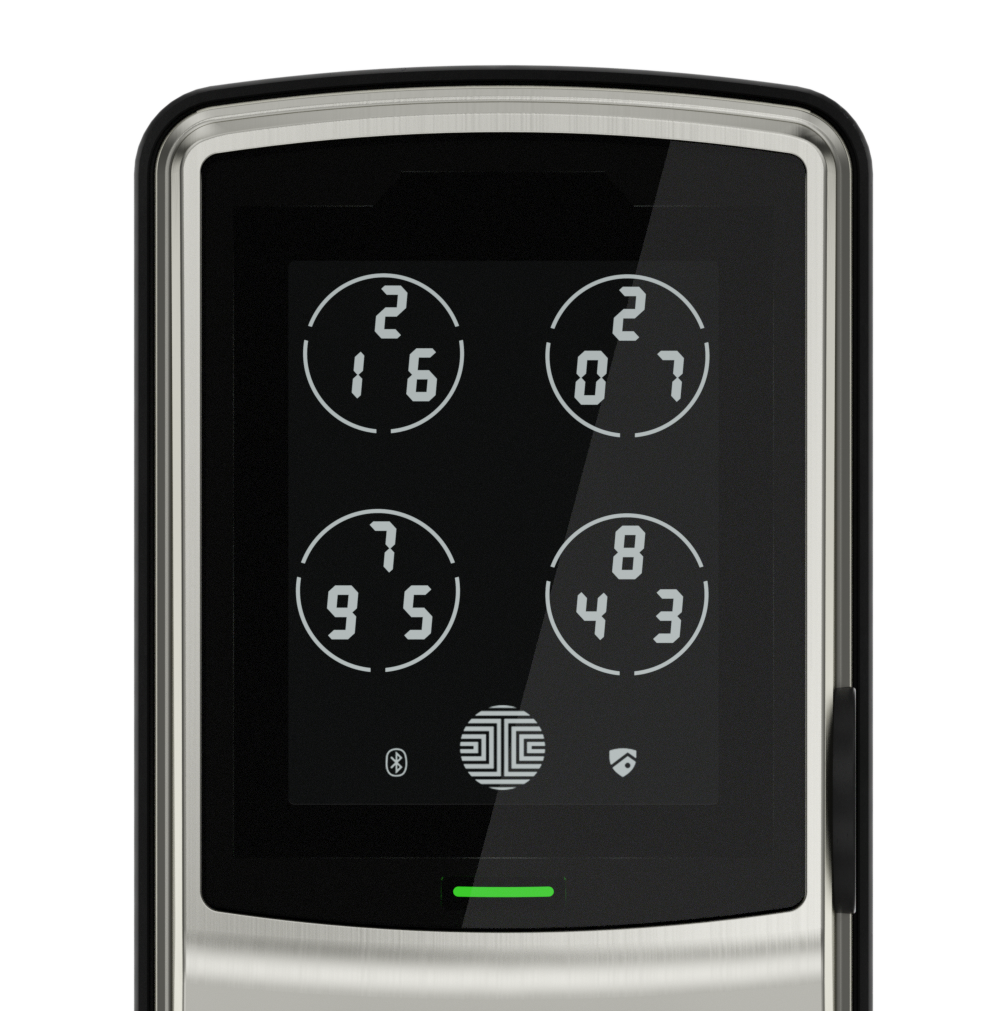 Lockly's patented PIN Genie™ Technology makes it virtually impossible for someone to use your access code unwillingly. Unlike other static keypads where the numbers are always the same, Lockly™ ensures that the digital keypad display is unique every time someone approaches your door.
Available in Bolt Edition and Latch Editions
UNIVERSAL FITMENT FOR DOORS 1 3/8" TO 2" THICK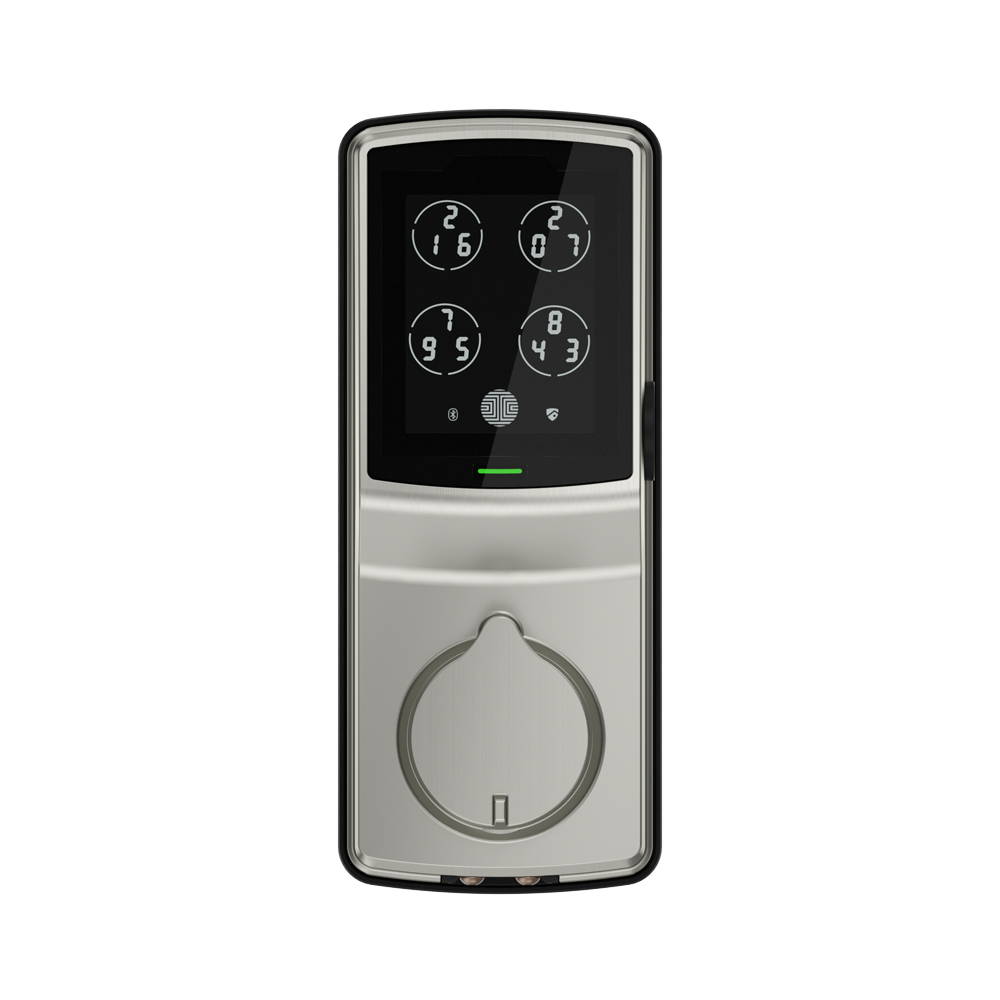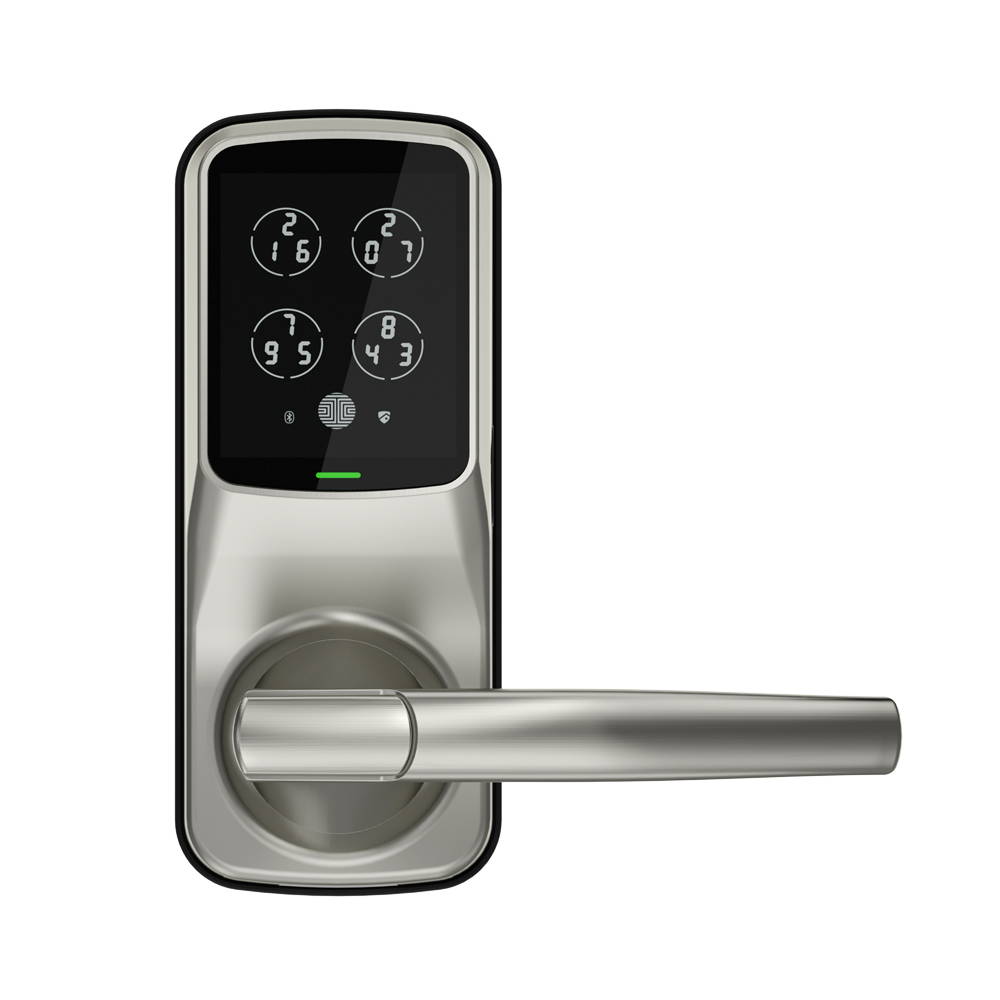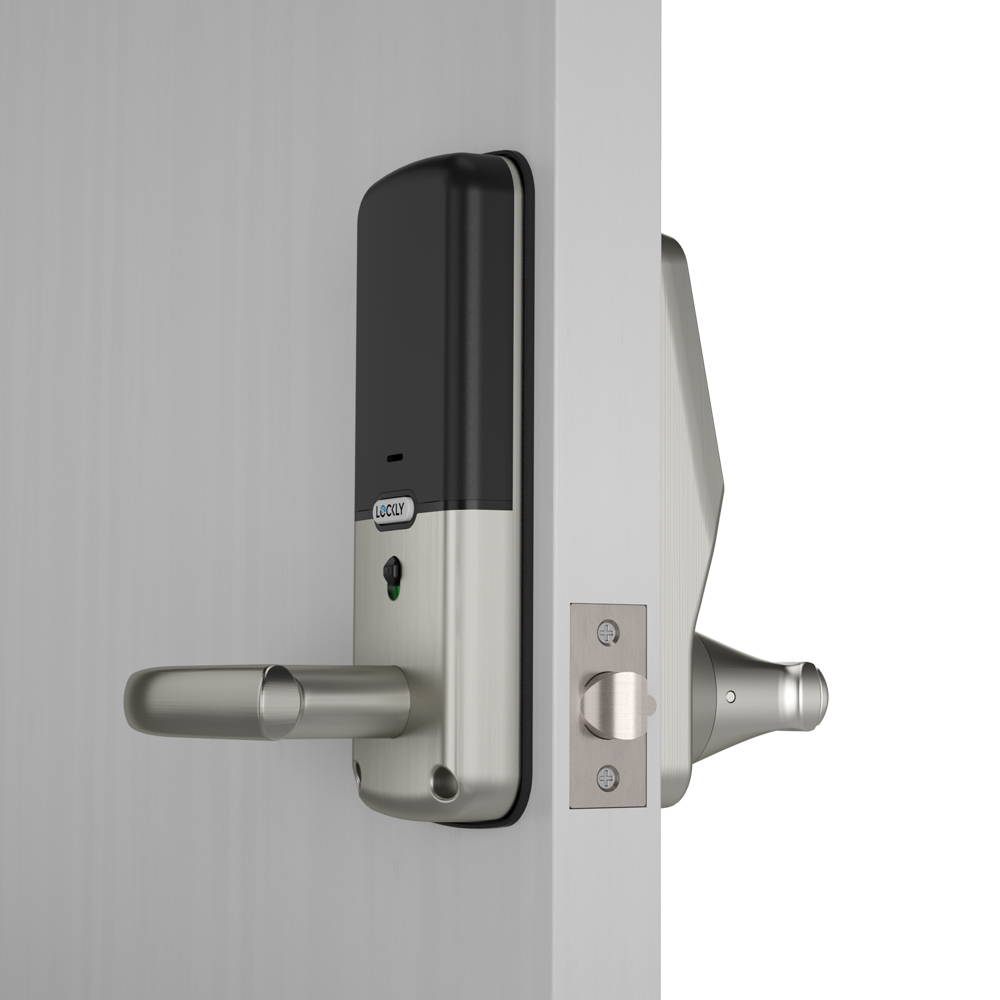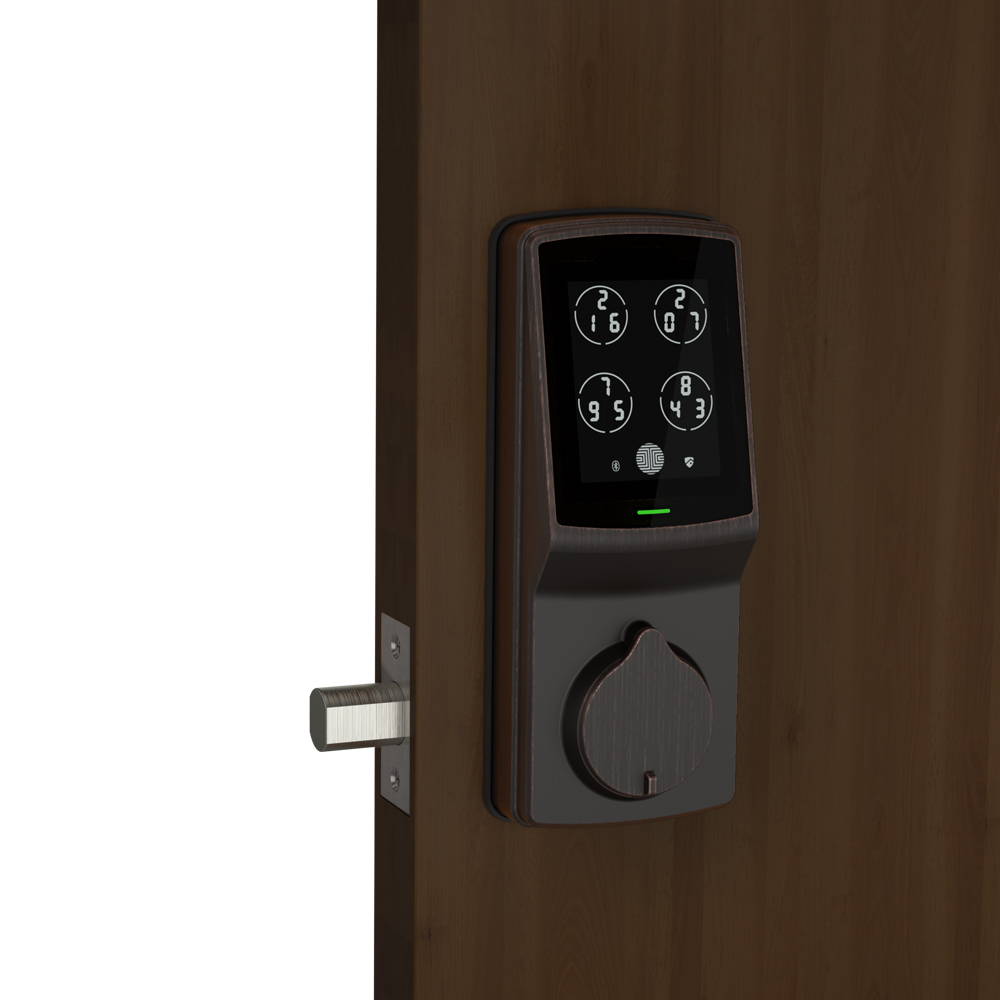 SECURE ACCESS MULTIPLE WAYS

Unlock using an unique access code via secure digital keypad.

Unlock using our Lockly App for iOS and Android via Bluetooth.

Physical key access is also available in all of our smart locks.

Access with advanced 3D fingerprint scanning.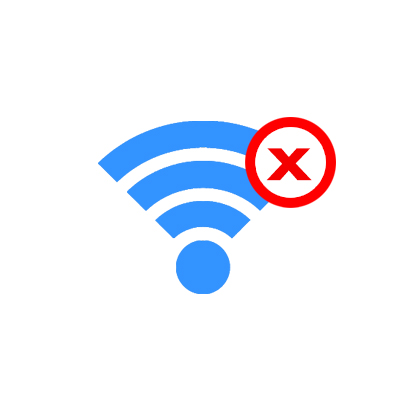 Lockly™ is designed to work offline with our encrypted security system. Connect with your guests and grant access to your home even when you're not there. No internet connection needed to remotely grant access, so don't worry about power outages or Wi-Fi hacking!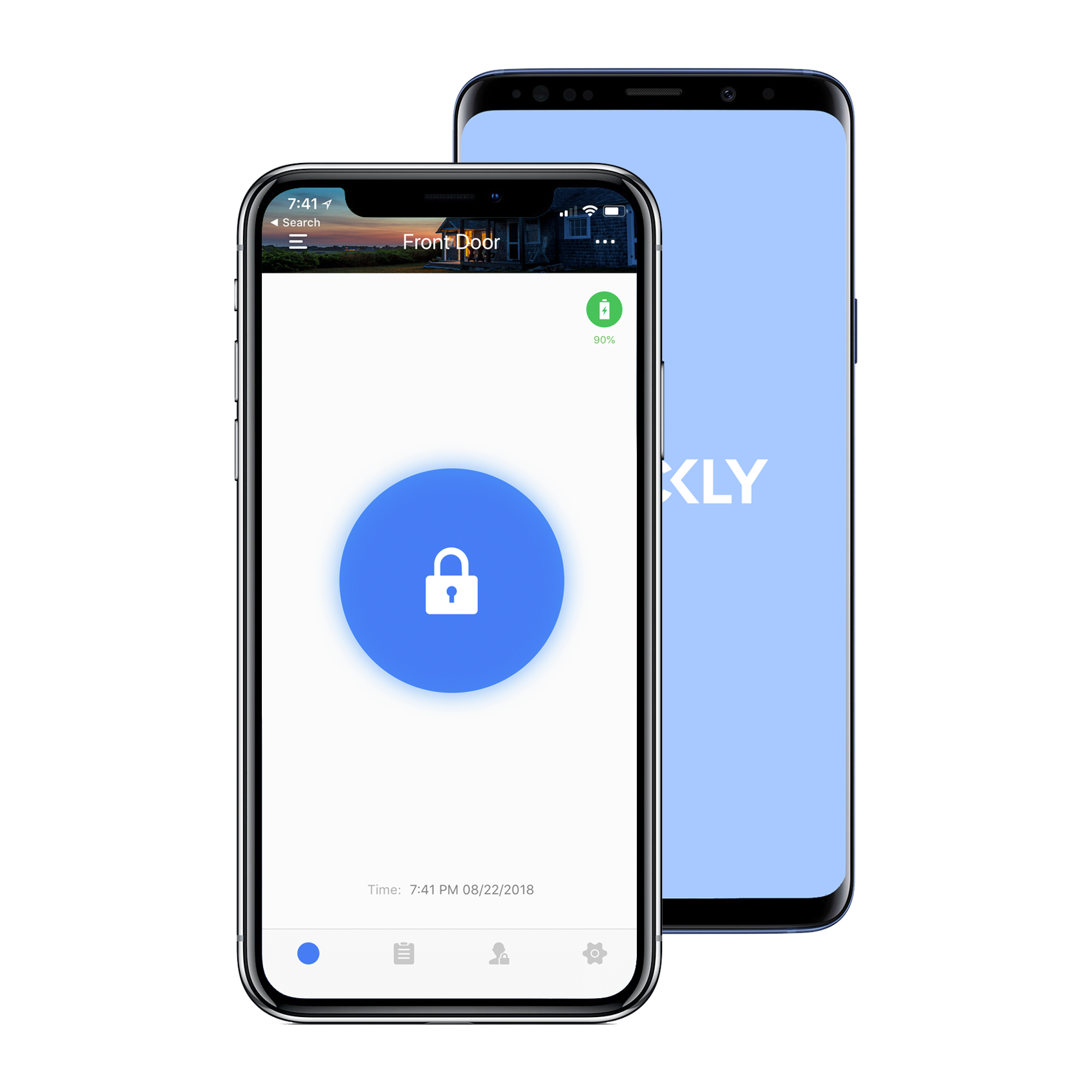 WORKS WITH iOS AND ANDROID
Grant and revoke access to your guests, monitor lock history, and manage access codes and fingerprints (Secure Plus) with our smartphone app, designed to work flawlessly with iOS and Android devices.  With the app, your guests can access the lock with their Bluetooth enabled devices, based on when you allow them. 

Bolt Edition and Latch Editions
Compatible with Smartphones

Store up to 8 Unique Access Codes

Unlock using Physical Key

Advanced 3D Fingerprint Scanner

Store up to 99 Unique Fingerprints
Bolt Edition and Latch Editions
Compatible with Smartphones

Store up to 8 Unique Access Codes

Unlock using Physical Key

Advanced 3D Fingerprint Scanner

Store up to 99 Unique Fingerprints