An eBadge is a unique code that can be issued to another user giving them door access for a specific reoccurring time frame or a valid period of time. It requires them to download the free LOCKLY app and access can only be gained through the app.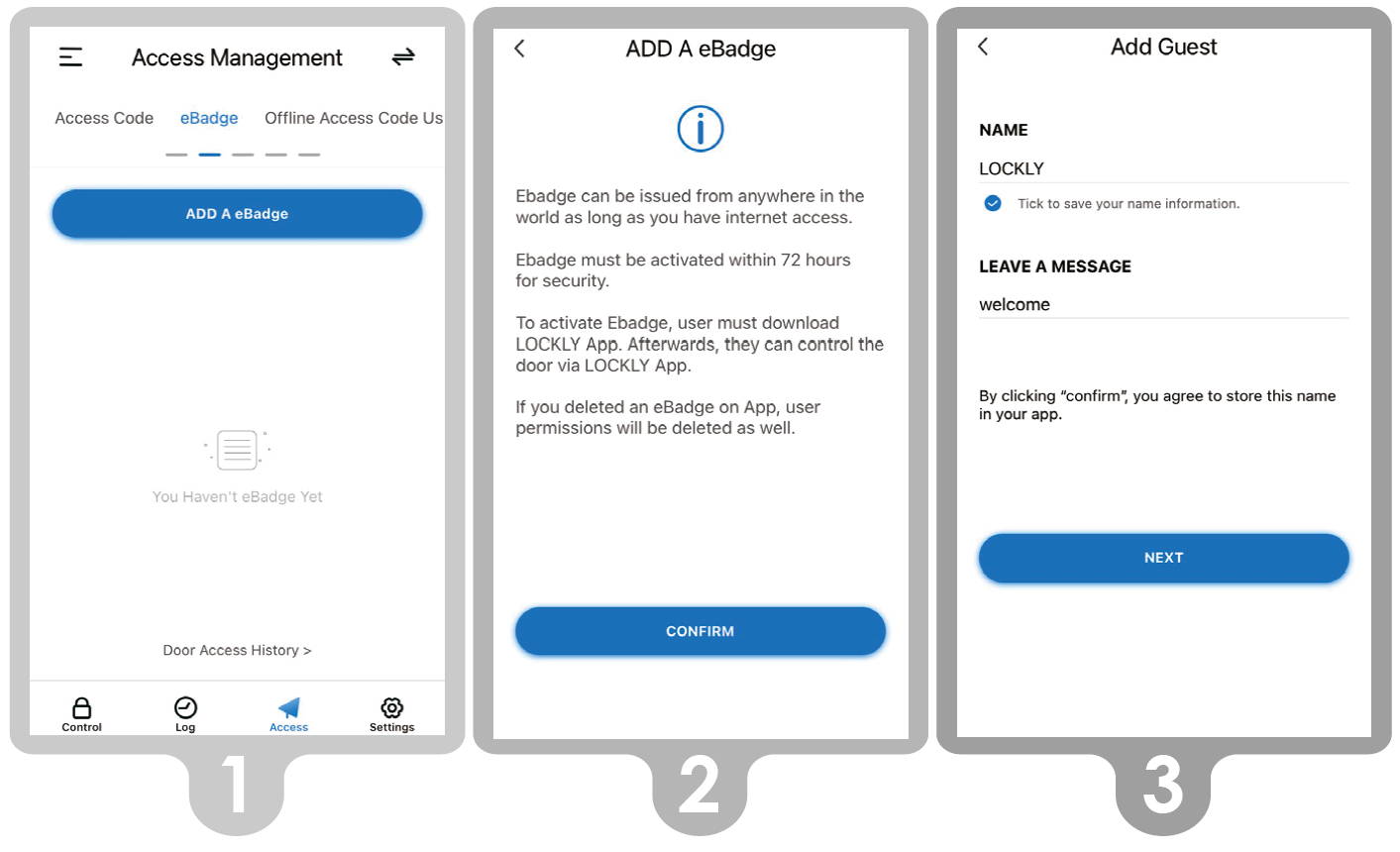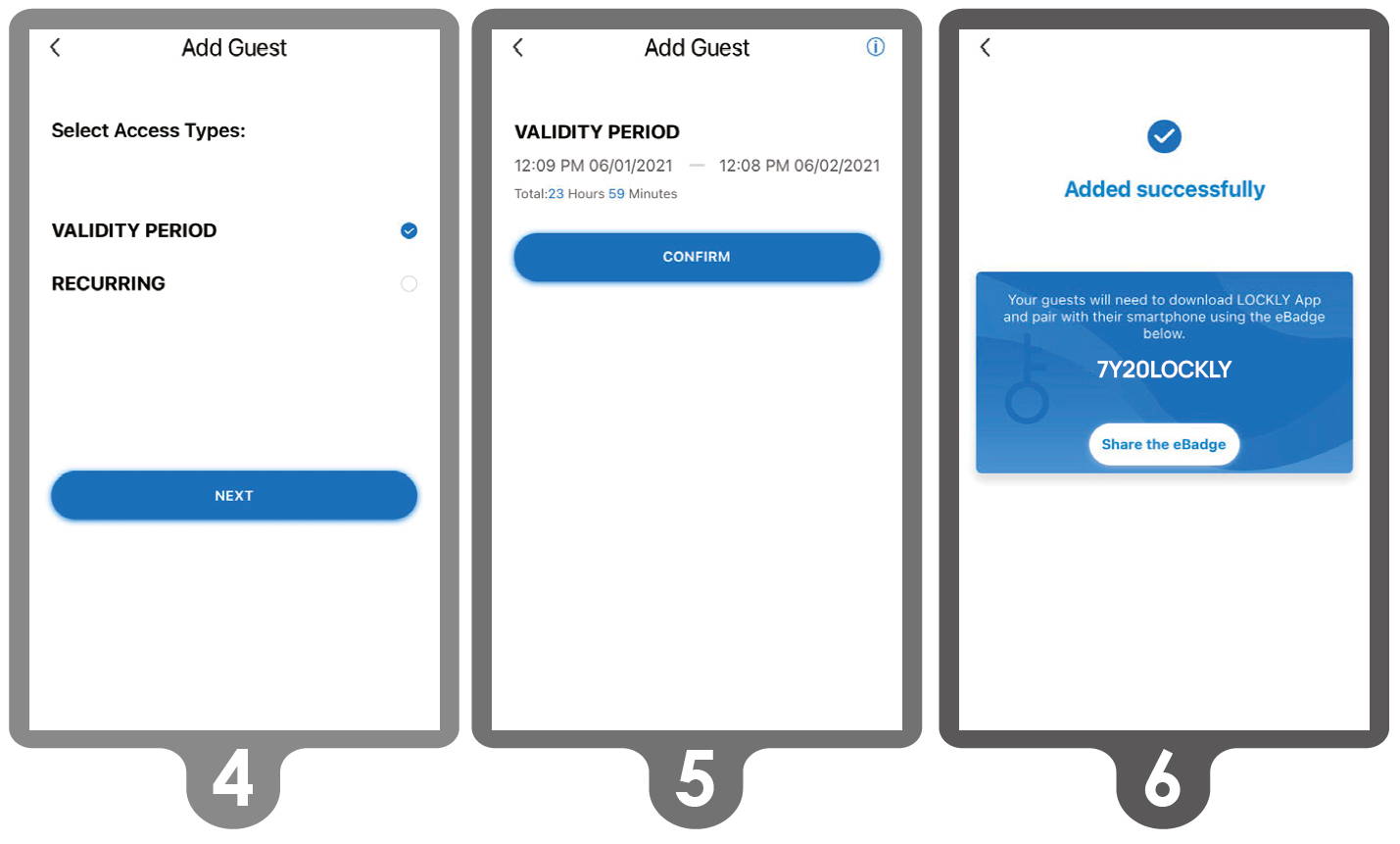 1. To set up and send a code in the LOCKLY app, go to > Access > eBadge (at top) > Add eBadge, then follow the on-screen prompts.
2. Confirm you want to add an eBadge.
3. Give the eBadge name you will recognize. Provide a custom message that will be sent to the user.
4. Select type of access: either a valid period of time or ongoing reoccurring (can be revoked at anytime).
5. Review and confirm access type.
6. Share unique eBadge code.
To protect the lock and extend battery life, LOCKLY automatically enters Rain Mode whenever rain or water is detected on the keypad and/or fingerprint sensor for more than 45 seconds. When Rain Mode is activated, the keypad and/or fingerprint sensor will not respond. The lock automatically exits rain mode every 30 minutes and only reenters if rain or water is still detected. See below for ways to access: 
1. Connect the lock to the App
2. Press "LOCKLY" button(Secure Latch models)
3. Press down the interior handle(Secure Latch, Secure Lux, Lux Compact, DUO)
4. Lift the exterior handle (Secure Latch, Secure Lux, Lux Compact, DUO)
4. Unlock with key
5. It automatically exits every 30mins and re-enters rain mode if rain is still detected.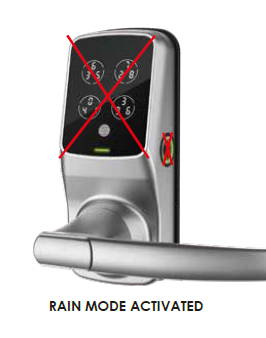 LOCKLY touchscreen keypad brightness is designed for optimum performance and battery life duration. However, some users may need to adjust the brightness to make it easier for them to enter access codes.
Swipe your fingers across the keypad to light up to its normal brightness.
To adjust brightness, long press the upper left button for 3 seconds.
The touchscreen keypad with automatically return to normal brightness after the screen dimmed.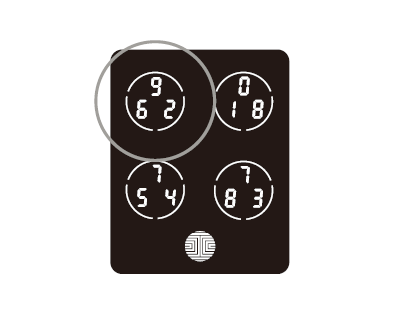 Welcome Mode temporarily disables auto locking, keeping the door open for a specified period of time eliminating the need to enter access codes, fingerprint or using Mobile App. 
Enable this feature through the LOCKLY App. Go to > Settings > Enable Welcome Mode, then slide button to enable and set the specific time you require your door unlocked.